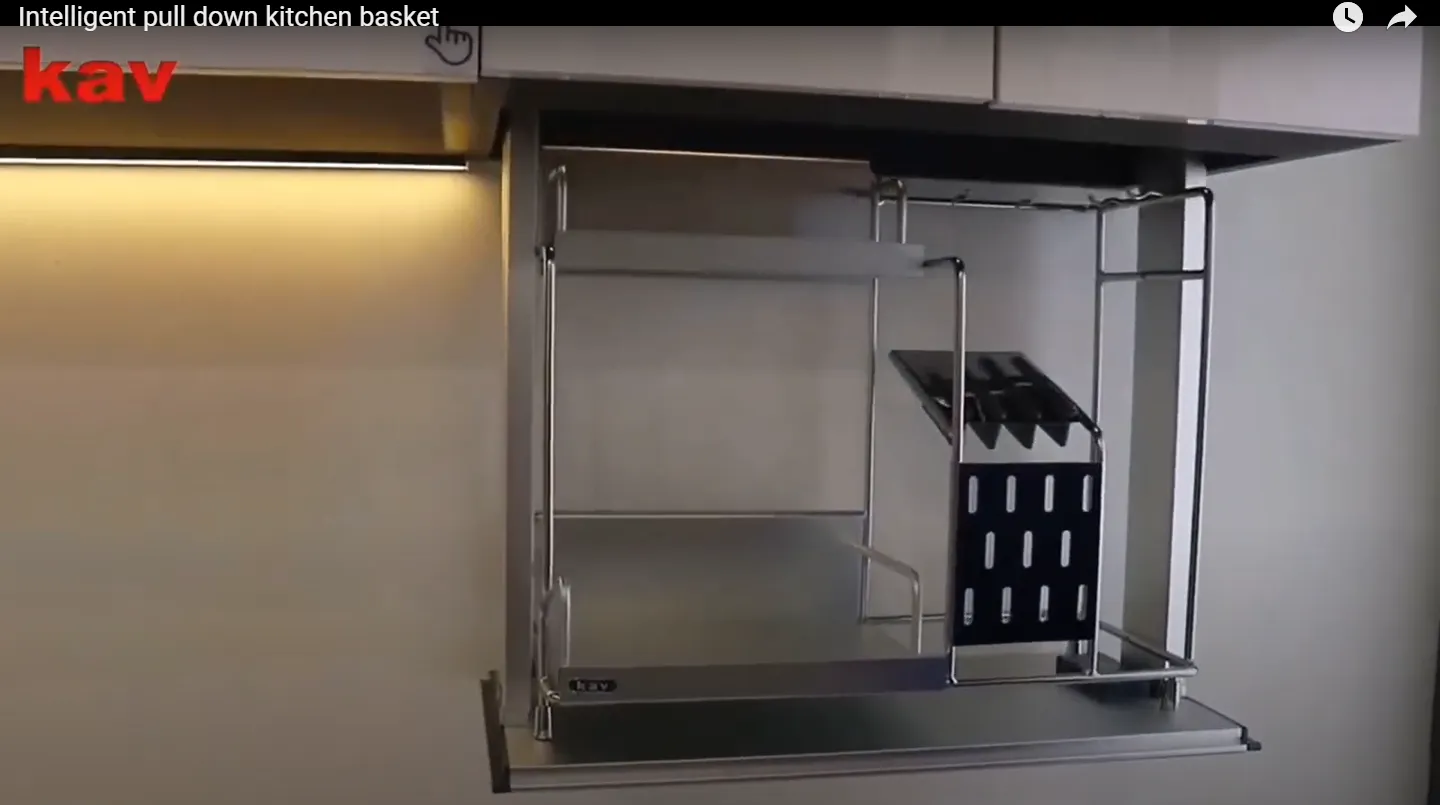 Today we would likt to introduce our another good storage hardware——Intelligent pull down kitchen basket.
If you plan to install wall cabinet furniture in your kitchen room. Our kav intelligent pull down kitchen basket should be your best choice.
This is our new design model for Autumn fair of 2021. From the appearance we can easily know the material is made of 304 stainless steel. It's not only shining, solid, but great anti-rust. What's more, it can save more space for you as it will disappear when closed. The most important function is the inductive open-close. We just light touch the bottom basket which will auto up and down. It's more convenience for us to take up what we want. Do not hesitate to contact us to get the best offer.
Here is related video for your easier reference: 
kav Intelligent putll down basket
And this product is under promotiom activities, you can get discount when you come to us now.