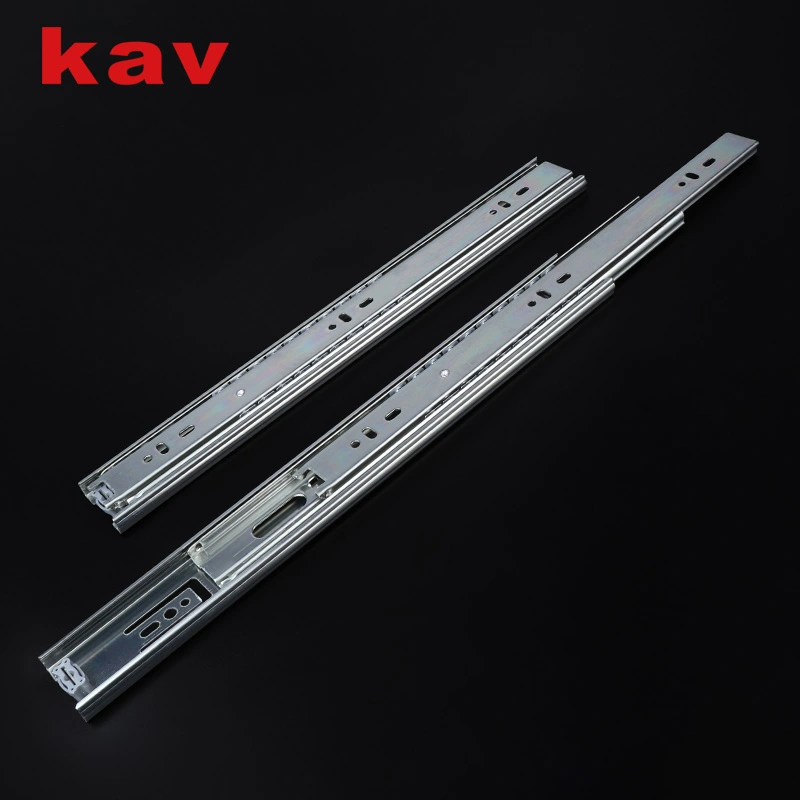 The more common ones on the market are ball bearing slide , concealed slide, and double wall drawer slide.
The most popular is the full extension ball bearing drawer slide, also known as the side mount drawer rail. It is installed on both sides of the drawer, connecting the drawer and the side panel. Its installation is relatively simple, and saves more space.
Good quality drawer slide can protect your furniture for life.
kav full extension ball bearing slide  L45310
Length: 200mm-600mm
Slide width: 45mm
Side thickness: 12.7mm
Loading Capacity: 30KG(18")
Surface treatment: Zinc-plated or Black-electrophresis
Material: Cold rolled steel
Material thickness: 1.0*1.0*1.2mm / 1.2*1.2*1.5 mm